As everyone knows, I have my first half-marathon race this Sunday. It is the Xterra Boney Mountain Trail Race. If you follow me on
facebook
,
instagram
, or
twitter
, I am sure you are tired of me talking about it. Well, too bad, my close friends and family are tired of hearing about it too, so that is why I started this blog and joined those social sites. It's all so I can vent all this running stuff to you guys and gals so my head doesn't explode from holding all this excitement and enjoyment in. :)
This week has been about tapering down my runs and mostly trying to stay active enough to not go stir crazy but not too much as to not be fully rested and ready to race. Because I am tapering there isn't much awesome fitness stuff to recap.
On Sunday I ran an easy 5 miles and than today I ran 4.5 miles. I have been riding my bike to and from the bus stop and mixing in some push-ups, sit-ups, planks, squats, and lunges sporadically during the day as well.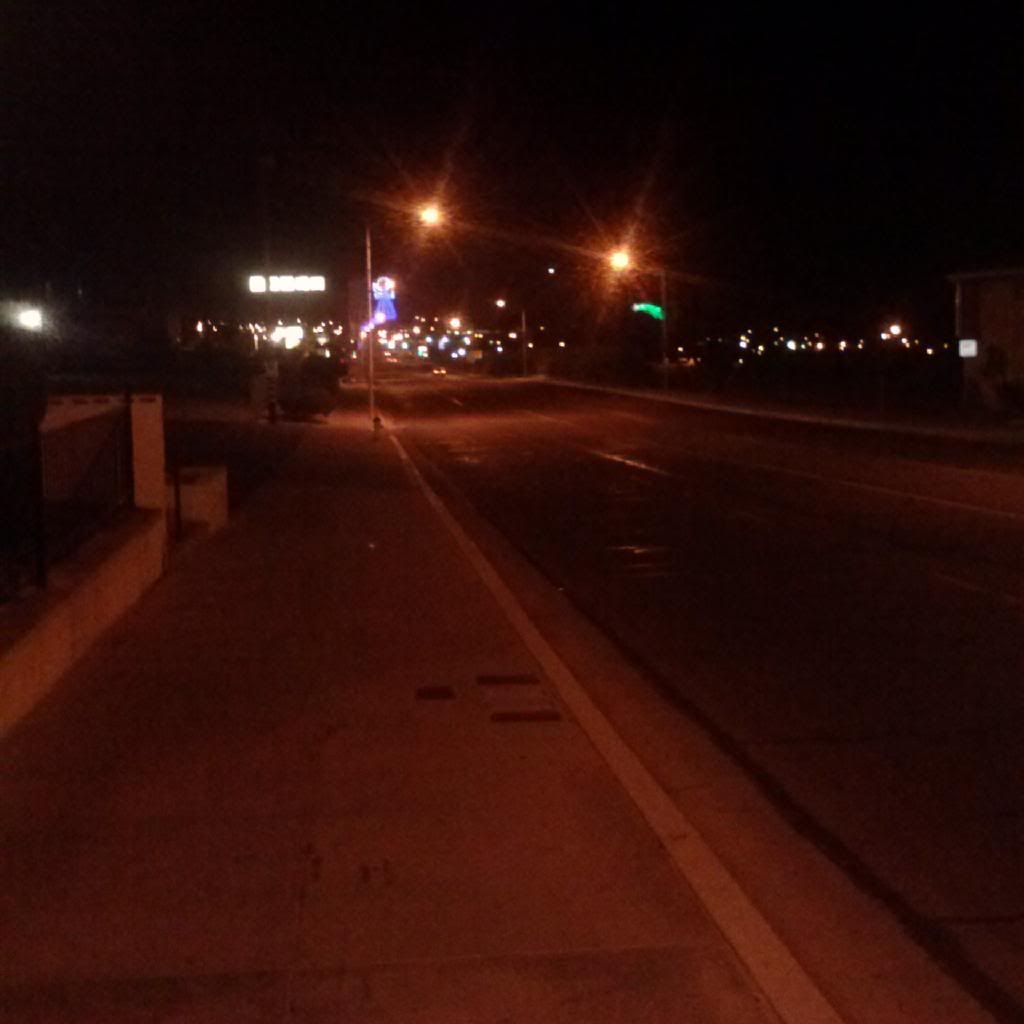 Today's early morning run.
My family and I have been streaking this year. :) A family that streaks together
are weirdos
stays together. We have gone for a walk at least a mile everyday this year. Yesterday was day 7. Now that I have posted it here on my blog, they are accountable and can't wimp out. Ok, maybe it's so I don't wimp out. haha.
I still haven't fully decided on what my goals are going to be for this race. It will be the farthest distance I have ever run and the terrain is not going to be easy. So it is hard to put a goal time or pace down. Here are the goals that I have so far.
1. Finish <-- Instant distance PR.
2. Top 15 in age group <-- To get Xterra points.
I realize that I am not good any to earn enough Xterra points to earn an entry into Xterra Nationals. But if I earn any points at all, my name will come up on the Xterra leader board. I just think that would be cool.
Is anyone else going to Xterra Boney Mountain? Any one else have a race this month?