Today is the last day of February. I have come to really enjoy looking back at my training at the end of the month to really get a good picture of where I am in my training. I didn't have much going on this month which explains the lack of blog posts. For the month of February I had only really planned for 62 total miles and to increase my hill training. This is how it turned out.
February Stats
Total Miles - 80
Longest Run - 8
Total Time - 13:01:36 (hrs:mins:secs)
Elevation Gain - 3,841 ft
January Stats
February Things of Note
Mrs. Speedypants got her first job as an RN. I am extremely proud of her. It was her dream to become a nurse since before I met her and she finally achieved it.
Family walks have ended, mainly because of Mrs. Speedypants' work schedule. I'll just have to think of something else to keep everyone healthy and fit.
I have consistently done runs on consecutive days. Woo-hoo!
I have successfully worked in some cross training with my 20/20/20 routine which I talk about
(here)
Summary
February was a very good month of training. My mileage increased more than I planned but a lot of those extra miles were at an easy pace. My hill workouts and my speed work have not been as often as I hoped but the few I have fit in have been quality workouts. I am still injury free and overall my running is feeling good and strong. I did start feeling an increase in exhaustion and fatigue the last couple of weeks but I took a couple days off from all training early this week and have recovered nicely. Sometimes the body just needs a break I guess.
March
I do have one race planned for March. It is the
Sheriff's Trail Run 10k
located in San Bernardino, CA. It is a tough course that goes through the Sheriff's Department Training Center. Last year I placed 4th in my age group and feel that I have a good chance at placing in the top 3 of my age group this year.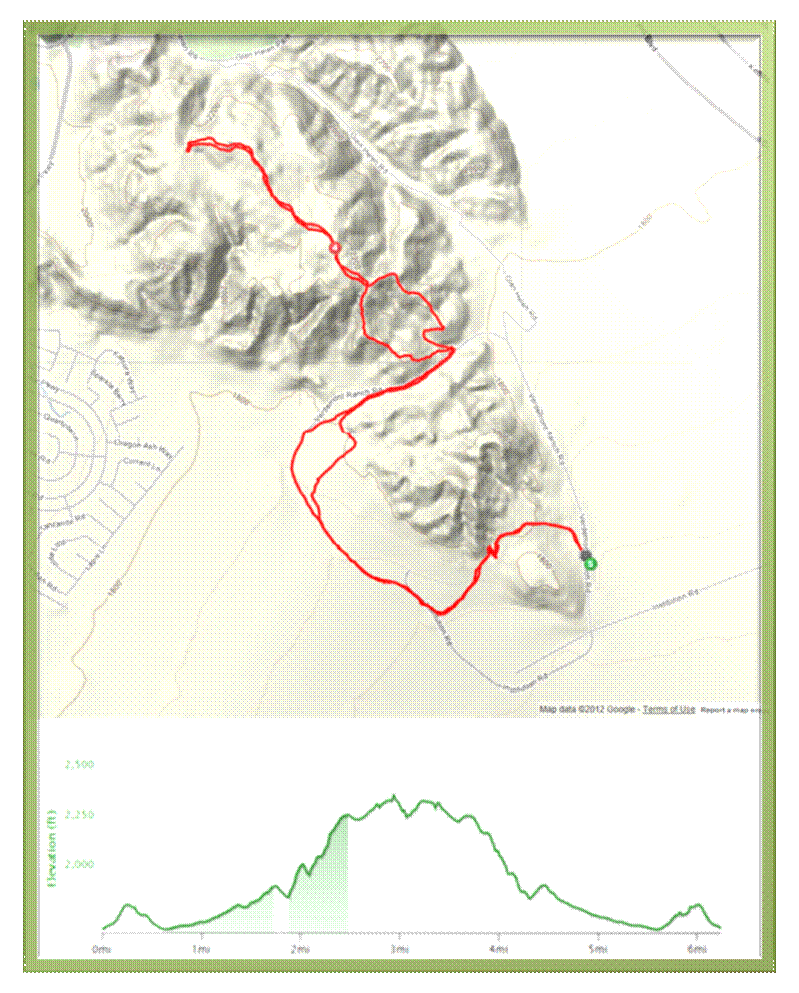 Sheriff's 10k course
Tomorrow I will go on the, still unnamed Quest of Quests with my coworker. Is it bad luck to start a journey without a proper name? I probably haven't been planning as much as I should have for this walk but feel that it will go well. It is along a paved road, and has decent cell phone coverage. I have calculated how many calories I will need to consume along the way and have figured out how much water that I will need to carry. Now I just need to hope that the weather cooperates and I'll let everyone know how it goes.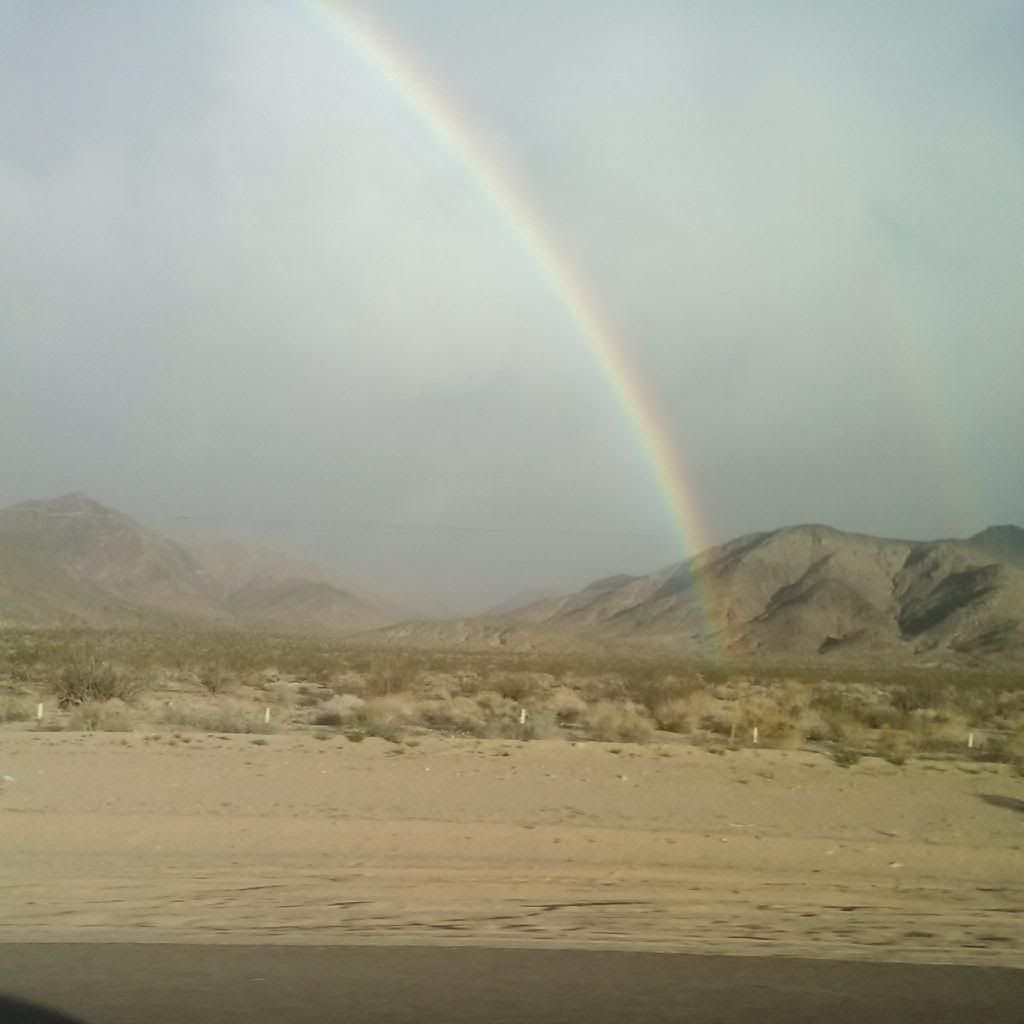 Desert needs the rain, but I hope tomorrow is dry.
Tell me about your February.