I wanted to start doing monthly recaps so I can see where I am in my yearly goals. I want to make sure that I am on track and hopefully not over training. I do hope to run 1000 miles this year and I have to make sure I am doing it smart and safely.
January Stats
Total miles - 48
Longest run - 13 miles
Total time - 8:02:52
Elevation Gain - 4,090 ft
January Races
January 12 - Xterra Boney Mountain Trail Race 21k (
recap
)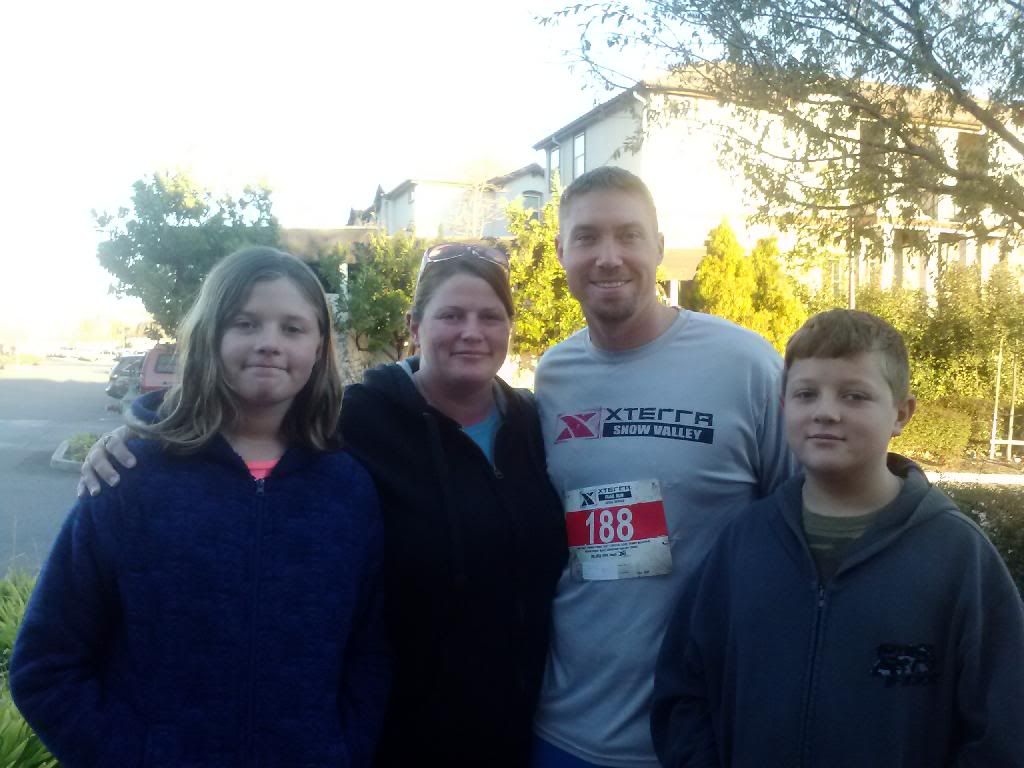 My fabulous Family and I before the Boney Mountain Race
January 26 - Volunteered at Calico Trail Run 30k/50k (
recap
)
Entrance into Calico Ghost Town
Summary
Even though I had less miles than what I would have liked, I feel that my January went really well. I am injury free, and I also ran on consecutive days for the first time in a long time. I ran my very first half marathon in January. I also had a great time volunteering, and if everything goes well I would like the Calico 50k to be my first ultra-marathon next year. Which means I would like to have my very first marathon at the end of this year. So maybe my January went too well and now I have overly ambitious plans for the future.
Family walks - The streak ended before the two week mark. Our walks have gotten less and less frequent since. I hope to get everyone motivated again and start a new streak soon.
February
No race plans for February. I should get in 62 miles and include more hill climbs if all goes well.
How did your January go for you?