The Quest was a success! It was harder than what I had expected but my coworker and I completed our hiking journey of 24 miles in only 8 hours. I don't have as many pictures as I would have liked because my phone died. Also, my Garmin watch died half way through as well so I don't have any good data to post. So this will probably be a very boring recap.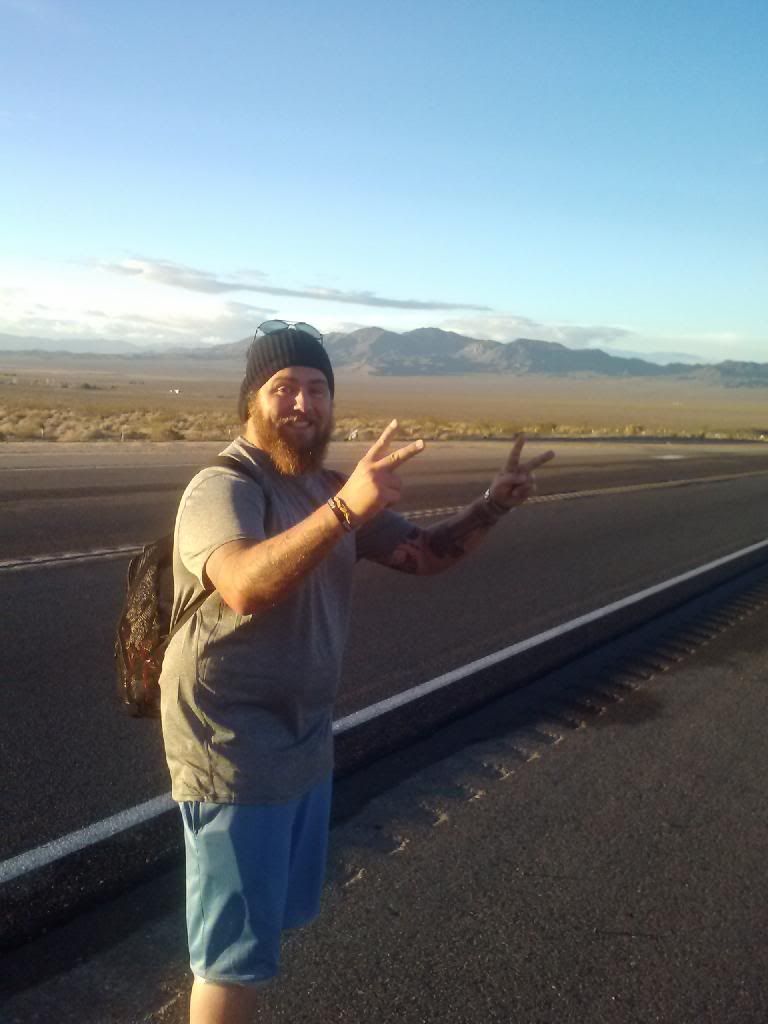 The beard gave him super human strength to walk 24 miles.
We wanted a very early start so we could get done at a reasonable time in the day. We met at the cemetery (our destination) and left a vehicle there and drove the other vehicle 24 miles to where our journey would start. I had some concerns with my choice of foot wear because I hadn't worn my hiking boots in several months and they were feeling a little stiff. So I decided to go ahead and create a full drop bag with water, socks, shirt, and shoes to leave at the half way point, just in case.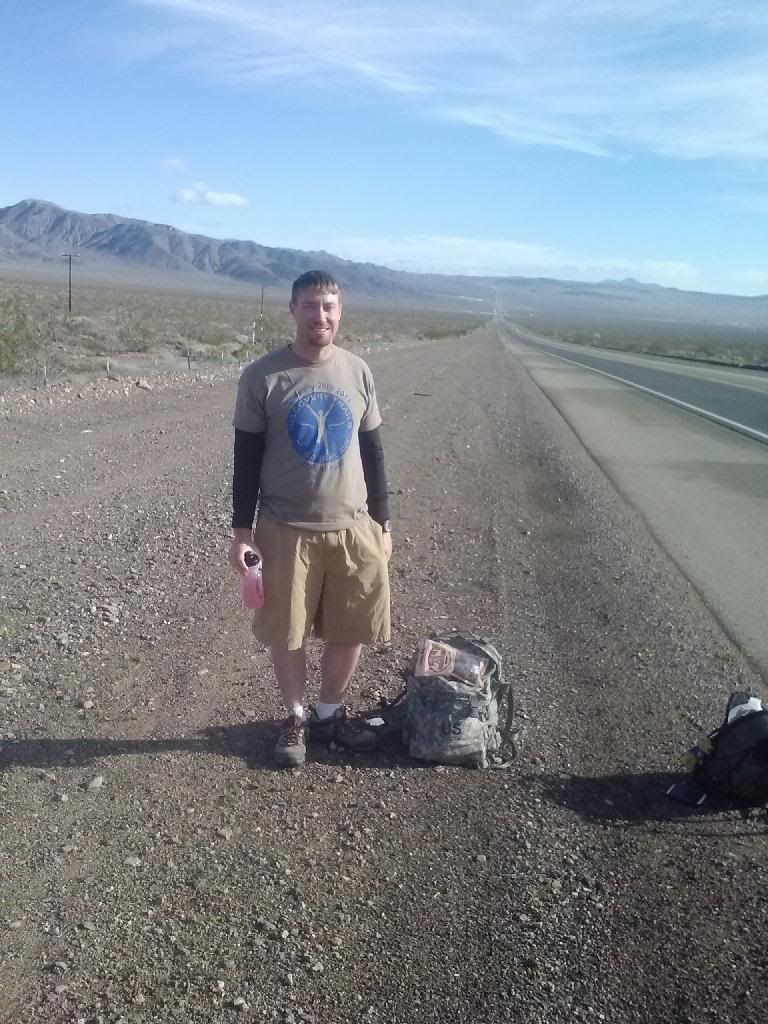 I may or may not of had a pack full of beef jerky and candy.
We started walking at 6 am. The temperature was about 50 degrees and it was overcast all day so the weather ended up being perfect. We each carried a gallon of water with us and I had brought plenty of snacks. I made the mistake of purchasing my supplies while I was hungry so the result was that I over packed a bunch of junk food. The first half we were both feeling good and we did a lot of talking and joking. We made it up the first and highest pass with no problems. When we finally made it to the drop bag area we were still feeling strong so we only took enough time to refill our water and rearrange our packs. Then we were off walking again. Because of the canter of the road we decided to switch sides of the road we walked on periodically. This plan really helped me out and I believe it is why I made it with no injuries or blisters. My coworker started to get some ankle pain though during the last half and as we continued walking he would get quieter and quieter. I knew he must have been hurting so I ended up telling him my whole life story in hopes of keeping him distracted from the pain and discomfort he was feeling. I just hope I didn't tell him anything that he could use to embarrass me at some office get together in the future.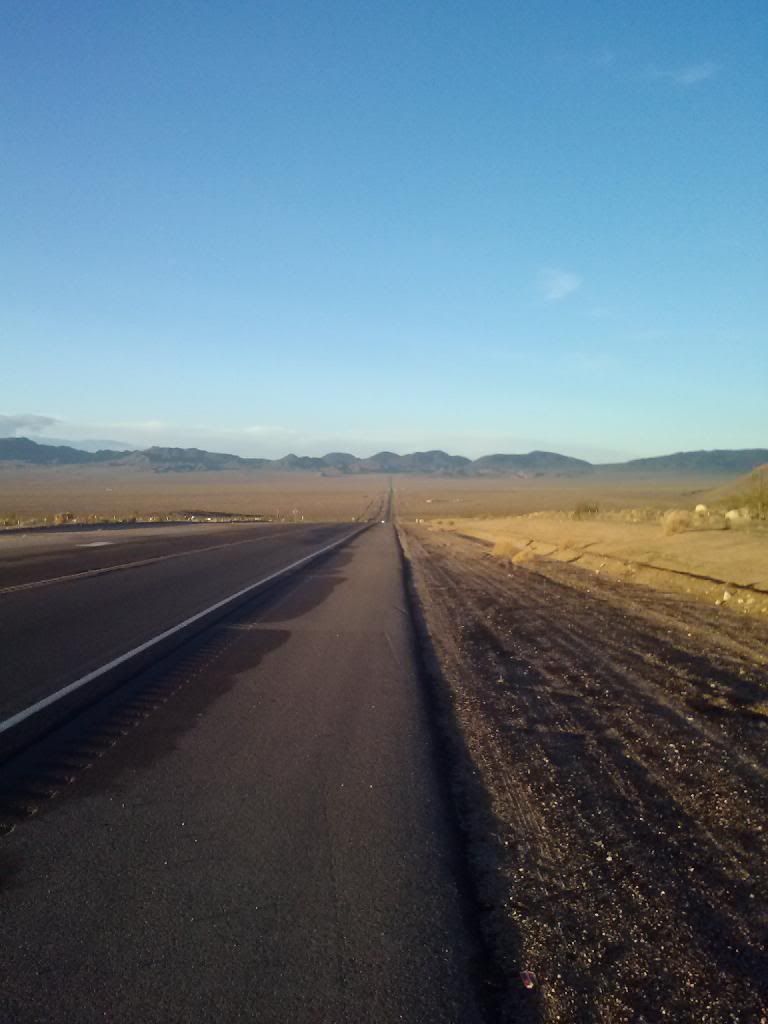 First pass we have to reach and hike through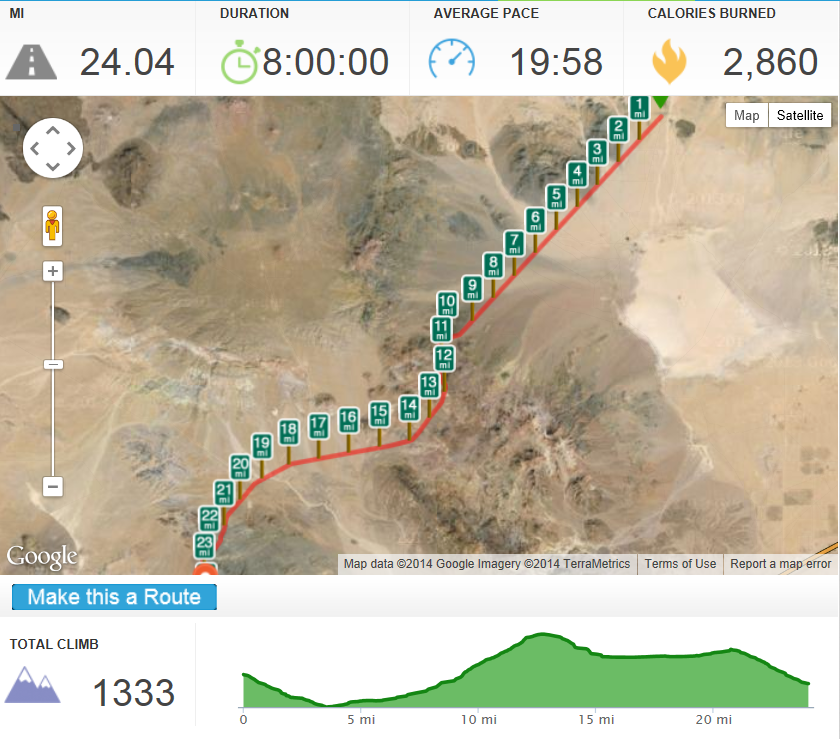 Here is the manually added route on my Runkeeper.
In the end we both made it. I had a lot of fun and hope to do something similar again in the future. Pacific Crest Trail (PCT) thru-hike anyone?
Interesting finds on the hike:
26 wire hangers. (in bunches of 4-7 hangers every couple of miles)
1 boot
1 shoe
1 pair of loafers
1 shirt
1 pair of dirty underwear. (sadly, they weren't my size.)
$1.20 in change.
1 20 cent euro coin. (biggest surprise)
1 dirty diaper
20 giant empty cheese puff containers. (somebody really likes their cheesy poofs)
We also found a scary amount of beer and liquor bottles along the road. It is unsettling knowing that I am sharing a road on a daily basis with people that think its ok to drink and drive.
Now back to running and training for Sheriff's 10k trail run.