Hello to everyone. It has been a couple of days since the race and I am surprisingly not as sore as I usually am after a tough race. Don't get me wrong, my legs definitely feel like they ran a race recently, but I am able to walk around without looking like I have wooden legs. The race weekend threw several wrenches into my race plan but I was able to persevere and was able to have a great race.
Before the Race:
The race start is 8:00 am on Sunday morning with race bib pick up starting at 7:00 am. To ensure I would get enough sleep, minimize driving on Sunday, and make sure I have plenty of time to get to the race start, the family and I drove down on Saturday evening and stayed in a hotel. We woke up around 6:30 am and because of my race jitters didn't sleep all that well but felt like I had gotten an adequate amount of rest. With the early wake up and because we weren't used to sharing one bathroom we were slow getting ready and out the door to check out the free hotel breakfast. I know that one of the most important runner's rules/codes is to not try or do anything different on race day, but I can't pass up free food. By this time it was 7:20 am, so I ate quickly and rushed the family through their breakfast. We got on the road and on our way to the race start by 7:30 am. Being so far behind schedule I was getting worried that I was cutting it too close and may miss the race. By 7:45 we arrived to the first parking area but we were greeted by a "Event Parking Full" sign. We drove a little further towards the overflow parking and again "Event Parking Full" sign. Now I am really worried and have already started thinking about whether or not I'm going to end up with a DNS (did not start). We drove a little further down the rode and saw the shuttle bus leaving the last parking area. Knowing that I did not have time to wait for the next shuttle I convinced my wife to drop me off at the race area and for her and the kids to find parking. So now it was 7:58 am, I got out of the car and decided I wasn't going to grab my new handheld water bottle or energy gels from the trunk of the car and started jogging towards the bib pickup. My Brother was kind enough to wait for me and came over to me as I was pinning my bib on and attaching my timing chip on my shoe as quick as I could. We jogged past the bag drop off area and I tossed my race shirt in and we headed towards the race start. The race had already started and everyone was already gone as we crossed the start mat at 8:03 am.
During the Race:
Miles 0-3: I ran along with my Brother for the first couple of miles and we caught up to the slower racers sooner than I expected. These first three miles were all down hill and I was able to quickly forget about all the stress of the prerace craziness. I got into a groove and was running at a good pace. Because I didn't bring my water bottle or race fuel I had to rethink my race plan. I decided that I would just kind of "wing-it" and go by feel at the aid-stations.
Miles 3-6: This part of the course levels out but has some good steep rolling hills. I was able to run up most of the hills but a few I power walked. All of the downhill parts I really tried to open my pace up. I was passing several runners at a time and ended up losing my Brother.
Miles 6-8: By this time I think I caught up to the runners that were more my pace because I wasn't passing very many anymore. The course was still rolling hills and I was still keeping a good pace and going strong.
Miles 8-9+ (finish): This was the part of the course that I was worried about. It is a very long and steep climb up to the finish. I just was hoping that I saved enough energy to not be defeated by this incline. I dug deep and was able to run and power walk up the whole way. I just kept reminding myself that I am almost to the finish and that the pain will soon be over. My legs were burning but I was able to pass a few more runners and run through the finish.
Official Time: 1:29:50
Overall Place: 129 out of 326
Age Group place: 21 out of 36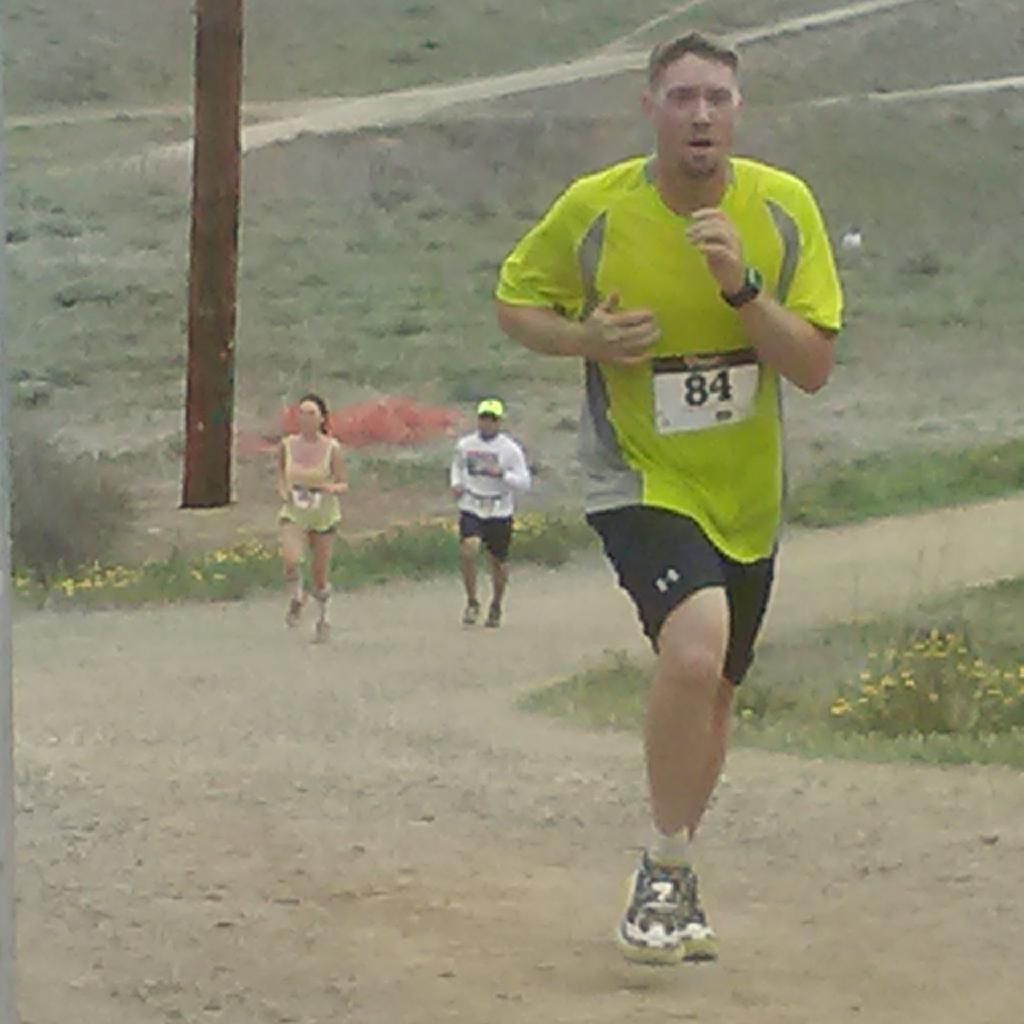 Last couple victims that were passed by Captain Speedypants!
Bulging leg muscles.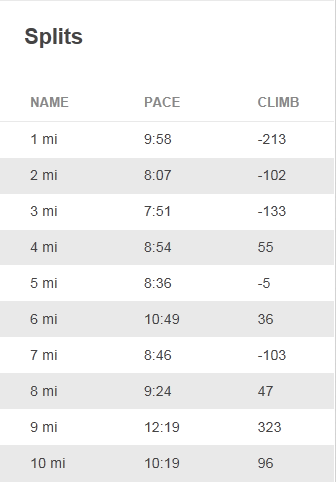 I reached my "A" min/mile pace goal and came close to my "B" age group goal.
Finish with a 9:30 min/mile pace or better. - Success at 9:28 min/mile pace.
Finish in top half of my Age Group. - I was 2 minutes off. :(
This race had the most vendors after the race than any of the previous Xterra races I have been to. There were several companies giving out their products for free and there was amazing free food for the racers. I ended up walking a couple of laps around the tents hydrating and replenishing my calories with all the goodies.
After the race it was nice to head back to the hotel to take a shower and hit up the IHOP that was across the street for lunch. Afterwards, the family and I went to Pacific Beach where I soaked my muscles in the cold ocean water. I believe the cold water might be the reason why I am recovering from the race faster than usual.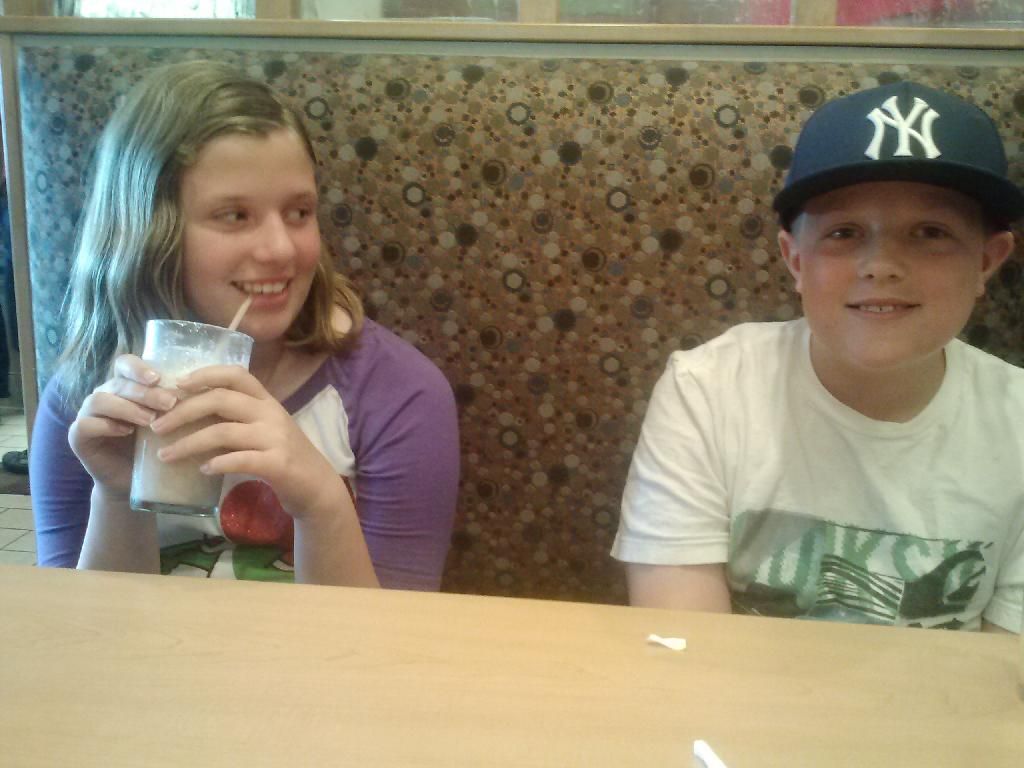 Post Race IHOP
Please excuse my pastiness. I hope I didn't blind any of you readers.
Summary
Overall I really enjoyed this race and the course. The previous Xterra races were in locations that had recent fires and so the courses were burned and very dusty. The Black Mountain course was very green and pleasant. The weather couldn't have been any more perfect with cloud cover all day and temps in the 50's. My race went excellent and I am very happy with the end result. I was able to run at a very good pace and even though some hills I had to stop and power walk up, I didn't ever get to the point of death marching up the hills. I can see a definite progress and improvement in my abilities. It is always nice to see positive results in all the training that I have suffered through. Even though my race plans went all awry I still was able to adapt and overcome.
Next up is the local Apple Valley Bunny Run this Saturday which will help get me ready for the OC Half Marathon on May 4th.