Happy Monday. The weekend really felt too short and I don't feel like I am ready for it to be Monday yet.
On Saturday I participated in the
Apple Valley Bunny Run 10k
. It really is a fairly small event but I believe it is a well run event (cheesy pun). I wasn't sure that I was going to be able to run it because of my
16k trail race
on the previous weekend but I tested out my legs on a few easy runs during the week. My legs surprisingly felt pretty good so I decided that I would go ahead and do the Bunny Run. I had never done races on consecutive weekends before so I really did not have a lot of expectations, but still wanted to do well.
The race start is at 8:00 am and I arrived about 7:30 am to register and get my bib and shirt. I really like small local events because it only cost $20. Now if only all race registrations were that cheap. My Brother showed up shortly after and we talked all about running, of course. A couple minutes before the race start I spotted the Kid that beat me at the previous
Turkey Run 10k
. So I had a new goal of beating him
up
(no, not Nancy Kerrigan style).
The race started promptly at 8:00 and we were off running. The course is mostly on paved rural residential roads but has a few small sections of maintained dirt road mixed in. There were only a few water only aid stations but that was fine with me.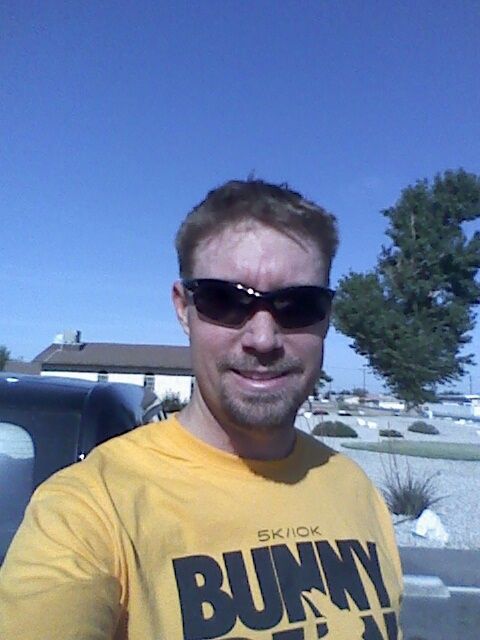 I ran so fast that my hair got wind blown and messy.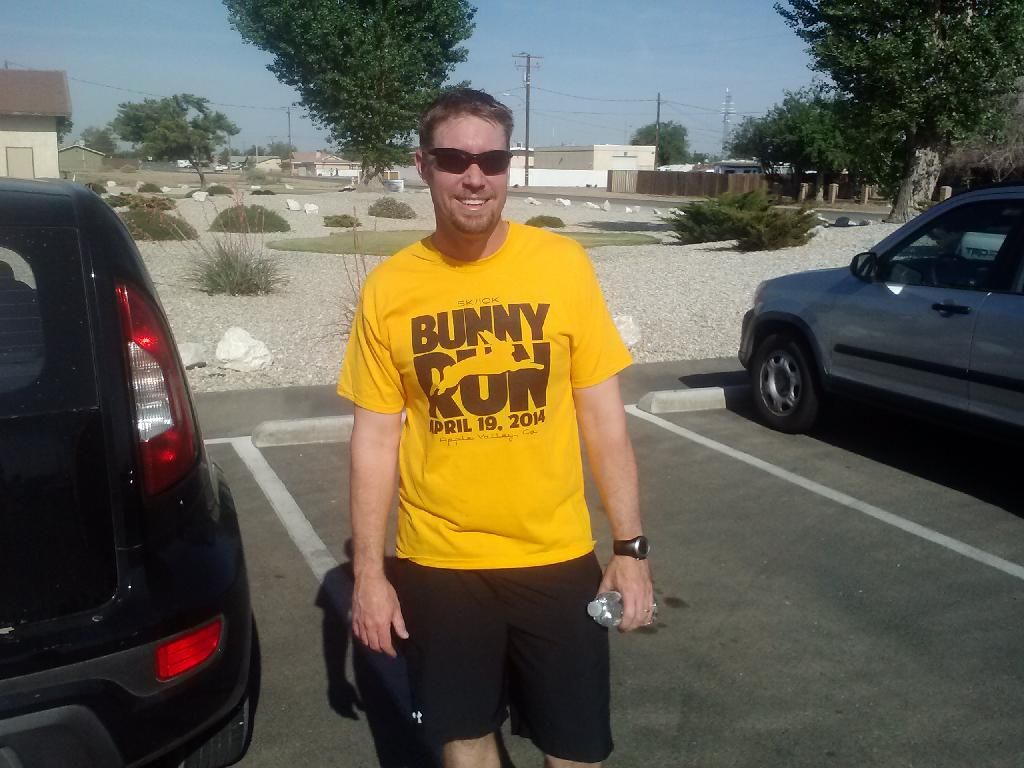 Why am I always leaning? One of my legs shorter than the other?
I ran with my Brother for the first 1.5 miles or so and I kept the Kid in sight the whole time but he was probably about 30 seconds in front of me. So I decided to pick up the pace a little and see if I could catch him. I caught up with him about mile 2.5 and followed him for a little while but his breathing was more labored than mine. Even though the pace felt uncomfortably fast for me I decided to pass him. I was hoping that I didn't just make a mistake and pass him too early in the race but it looked like he was having an "off" day. From then on I maintained my pace and was running scared that he was going to catch me if I slowed down any. The next runners in front of me were too far ahead to try catching so I just continued to maintain my uncomfortable pace and hoped they would slow down before I did. By mile 5 at the last aid station I stopped and looked back and saw that I put a decent amount of distance between me and the Kid so I felt a little better. After I drank some water and started running again my legs took a couple minutes to get going, this is also where the 5k and 10k course come back together and there were several 5k walkers I had to navigate through. But once I got going again I felt good and was able to keep the fast pace for the last mile. I felt good and I was amazed that I was able to run as well as I did.
Overall Place: 11th out of 45
Age Group Place: 1st out of ?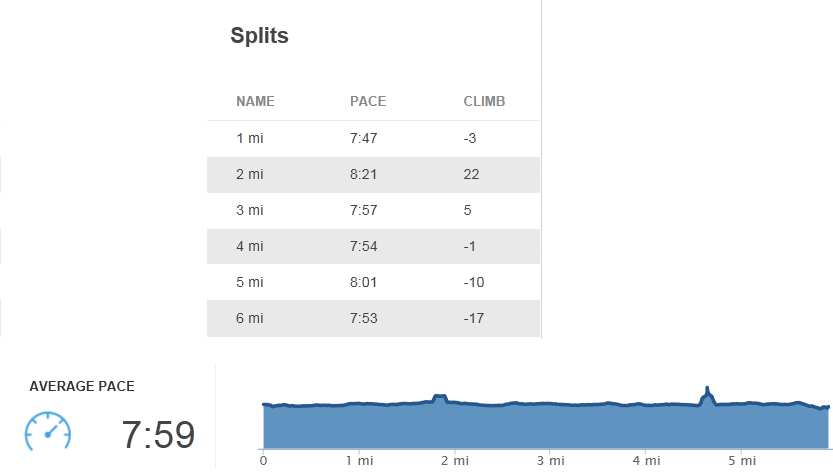 My mile splits actually turned out really consistent. You can see my two aid station stops.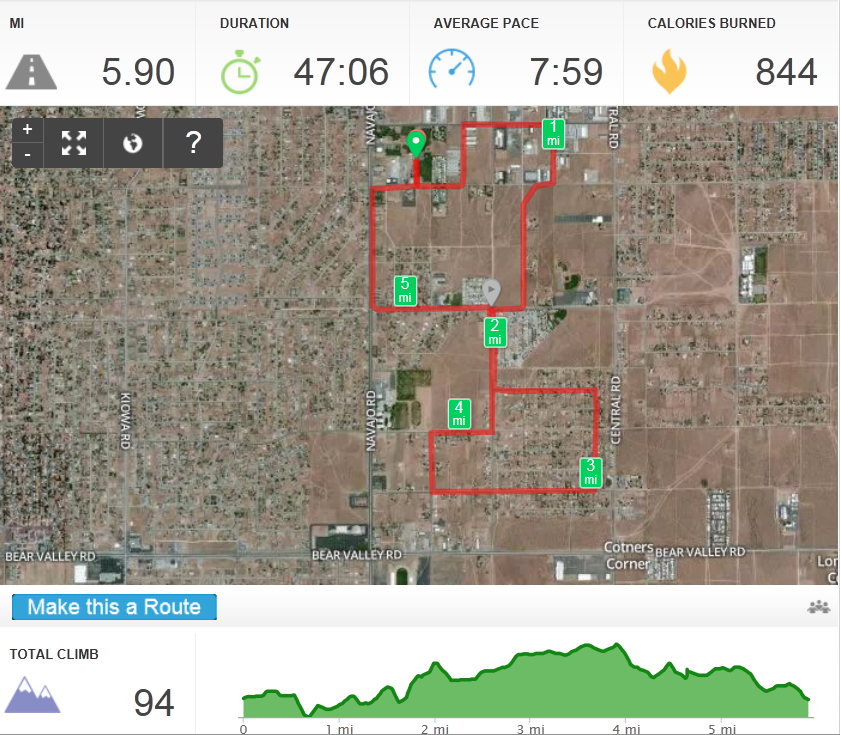 I believe the course was a little short but even after estimating my time for a full 6.2 I PR'd. My Brother also did really well and got 3rd in our age group and had a PR. I was amazed that I was able to keep clicking miles off at a 8:00 minute/mile pace. Running small events is always fun and in this case was a huge ego-boost. My head was already big after doing so well in the race the previous weekend and now I have a age group gold medal. I'm so full of myself right now and feeling good that I even thought about wearing my medal under my work clothes. :)
My age group Gold Medal.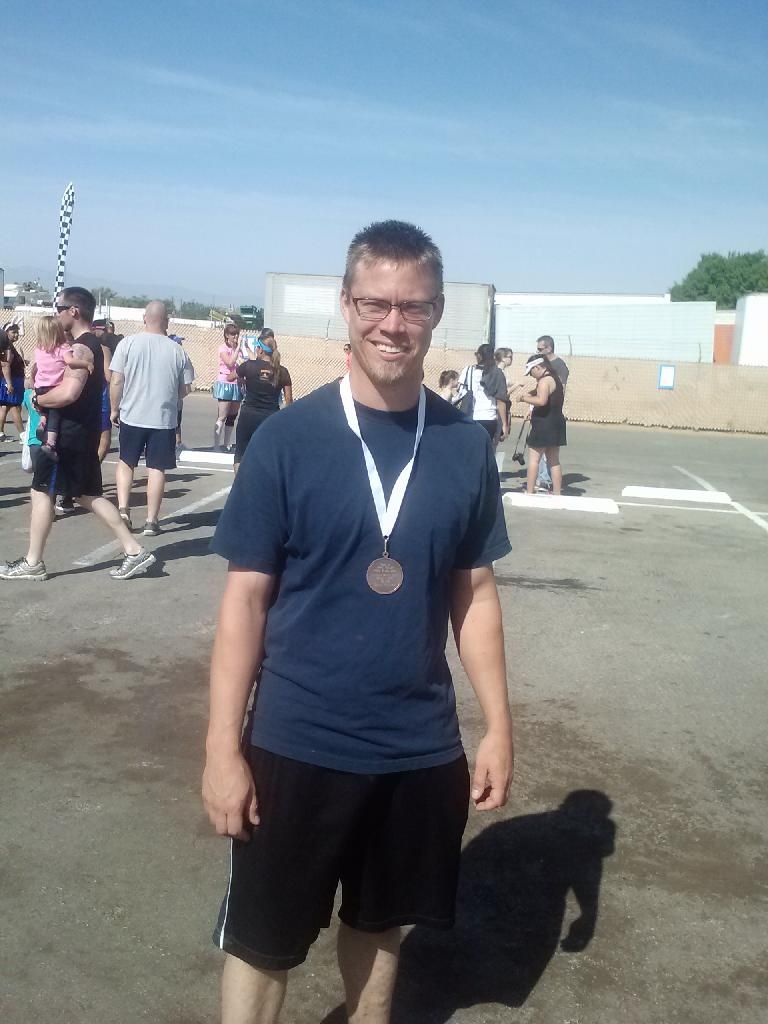 Brother showing off 3rd place age group medal.
I now have to keep all this momentum and continue my training for the OC half marathon that is in 12 days!
I also had a good Easter Sunday this weekend. I do have to ask though, when did Easter become like Christmas? My kids ended up with several toys, gifts, cash, and lots of candy. I guess it's a good time to be a kid.