April was a very good month for me and my training. I have continued with a basic strength training regime and I was even able to swim laps a few days this month. I have increased my running mileage and can happily say that I am still injury free. Woo-hoo! Here is how my month of April went.
April Stats
Total Miles - 83.66 miles
Longest Run - 10 miles
Total Time - 12:58:19 (hrs: mins: secs)
Elevation Gain - 5,682 ft.
April Races
April 13 - Xterra Black Mountain Trail 16K (
recap
)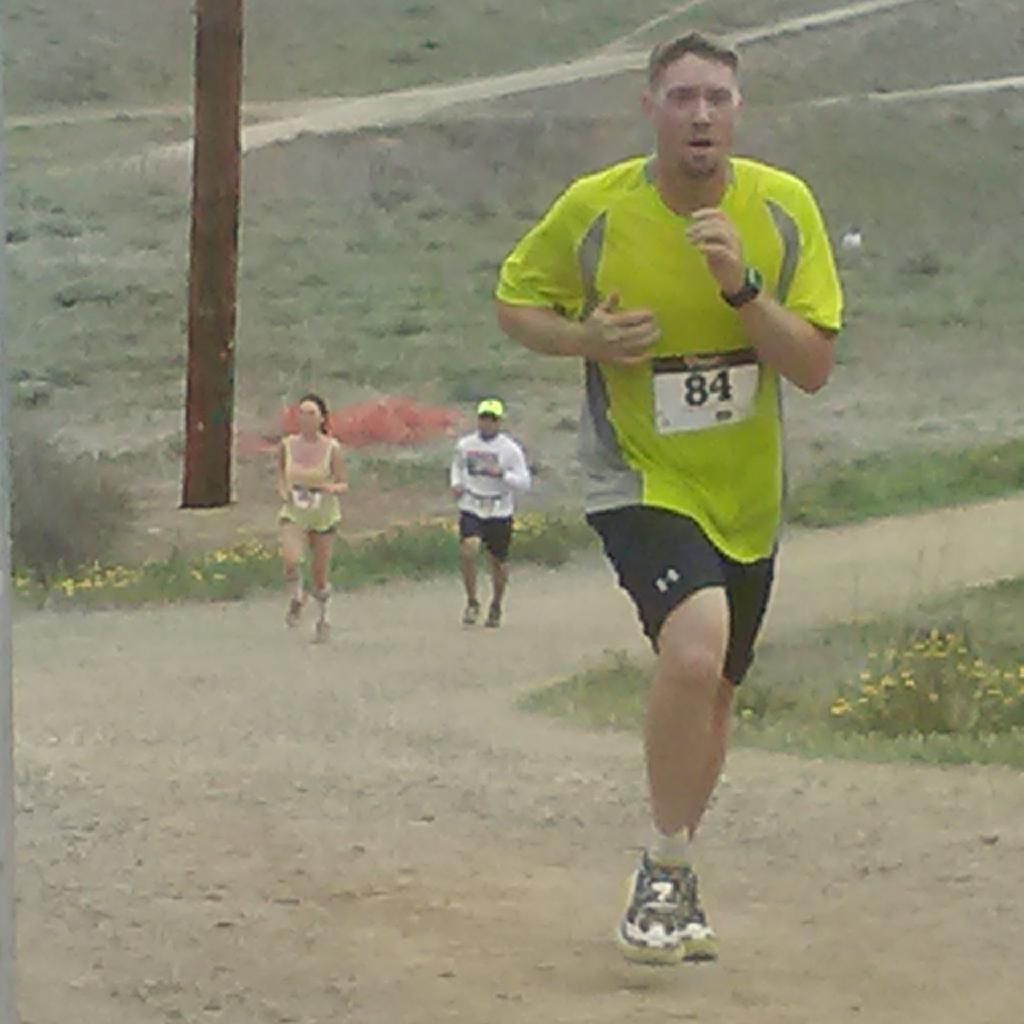 Here is me kicking butt at Xterra in San Diego



Official Time: 1:29:50

Overall Place: 129 out of 326

Age Group place: 21 out of 36
April 20 - Apple Valley Bunny Run 10k (
recap
)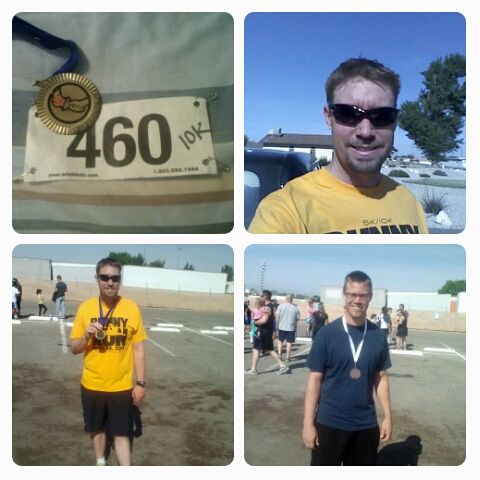 Here I am with my Brother kicking butt in Apple Valley
Overall Place: 11th out of 45
Age Group Place: 1st out of ? (Brother got 3rd)
April Things of Note
April ended up being a big month for me in terms of running. I got my first age group win. I raced on back to back weekends for the first time plus I exceeded my expectations in both those races. Even my mileage and elevation gain for the month was the highest of the year so far. So yea, all good stuff.
Summary
The year is a third over and I am doing really well in terms of racing, training, and recovering. I am really excited to see what the rest of the year has in hold for me. I am proud of myself for sticking to the plan and being patient with my overall running. I have kept up with my stretching and strength training, I have incorporated some foam rolling for recovery, and I have continued with my slow mileage build up. It has been hard to not get carried away with the excitement of how well my running has been going but I still have to remember that I am injury free and doing well because I am taking care of myself.
May Plans
I have the
OC Half Marathon
this Sunday. This will be my very first road half marathon and my first point to point (start and finish are in different locations) race. So that is where my focus is right now.
Stat Total for the Year
Total Miles - 269.6
Longest Run - 13 miles
Total Time - 44:31:40 (hrs: mins: secs)
Elevation Gain - 18,626 ft.