I hope everyone had a fantastic 4th of July weekend. Last Friday I participated in a local 10k race with my two brothers. It was a race we were really looking forward to for a while because it was going to be the first race the three of us would be able to run together. So after a week of smack talk and our competitiveness building, we were able to finally toe the line and see who would be the best.
Preview of the three of us can be found in the
last post
.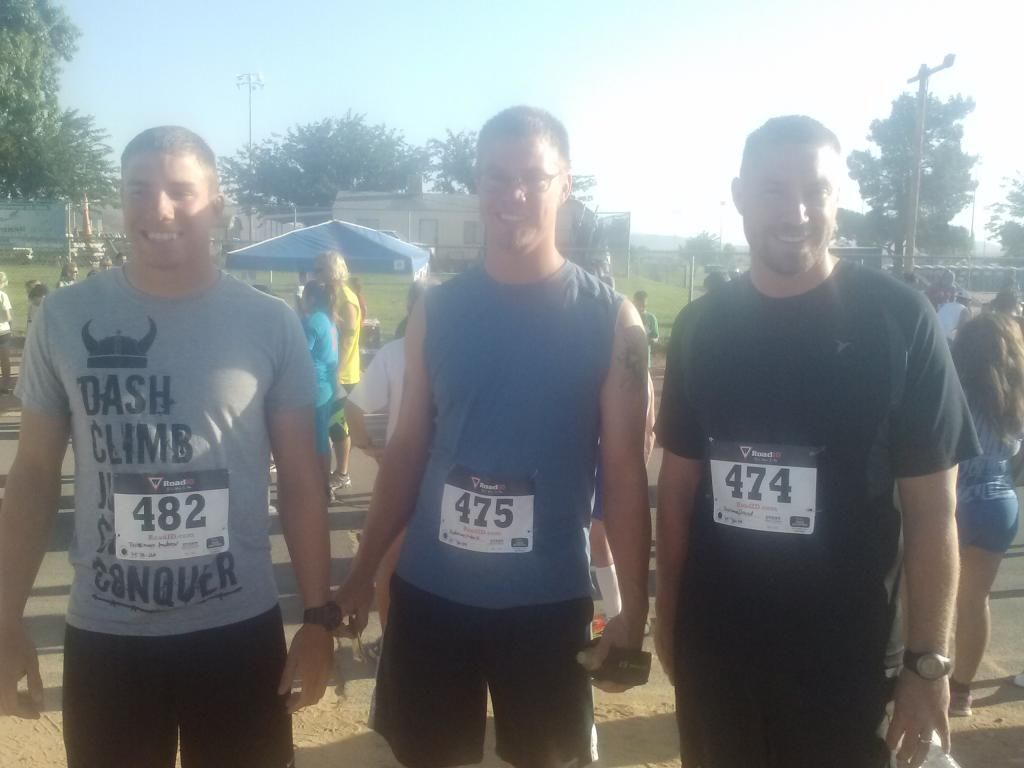 I apologize for the fuzzy pics. I guess I shouldn't clean the lens with steel wool.
I got to the race start area nice and early. Which gave me plenty of time to register, visit the port-a-potty, and do some nervous stretching while waiting for the race start.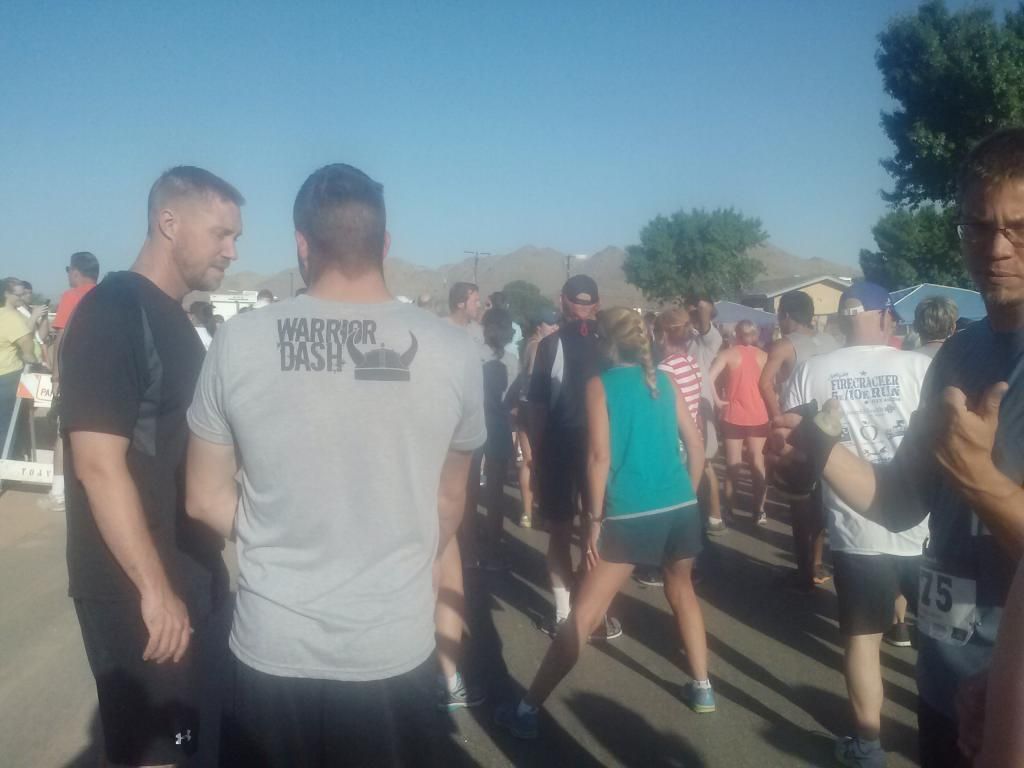 The nervous waiting.
As the time got close to the race start the race director put out a few notes about the course and than at 7:30am he sounded the air horn and we were off. The temperature was already in the 70's so I knew that it was going to be a hot race.
The three of us started off running together and I don't know if it was our adrenaline or excitement but we were running way too fast. After a half mile the Warrior smartly started dropping back. The Spartan kept with me and so I decided to risk keeping up this fast pace and try to beat him mentally. I just kept hiding how bad I was hurting and at about mile 1.5 he dropped back. I celebrated a little inside because my gamble had worked. I slowed the pace a little but I had to keep up the illusion that I was running stronger than I was a little longer.
At about mile 2.5 I stopped to walk through a water station. I grabbed 2 cups of water and I poured one on my head and drank the other. I wanted to look back to see where my Brothers were but I decided against it. If they were close, than I would run faster than I should. If they were far back I might start running slower than what I wanted. So without looking back, I quickly left the aid station and settled into a good pace.
At about the 4.5 mile mark was the next water station. I was running a good pace but this aid station could not come fast enough. I was starting to regret not bringing my handheld water bottle on this hot day. I again stopped to walk through this water station. My legs were burning and definitely were mad at me for not doing any speed workouts. I again drank and doused myself with some water and was quickly back to running.
I turned the final corner and could finally see the finish. I could hear Mrs. Speedypants cheering for me and I was able to turn up the pace and finish strong. I got some water and than waited for my Brothers to finish. I really didn't know who would finish next. Soon enough though The Spartan turned the corner and in his style sprinted the last quarter mile at a blistering pace. Than shortly after, The Warrior came around the corner and finished.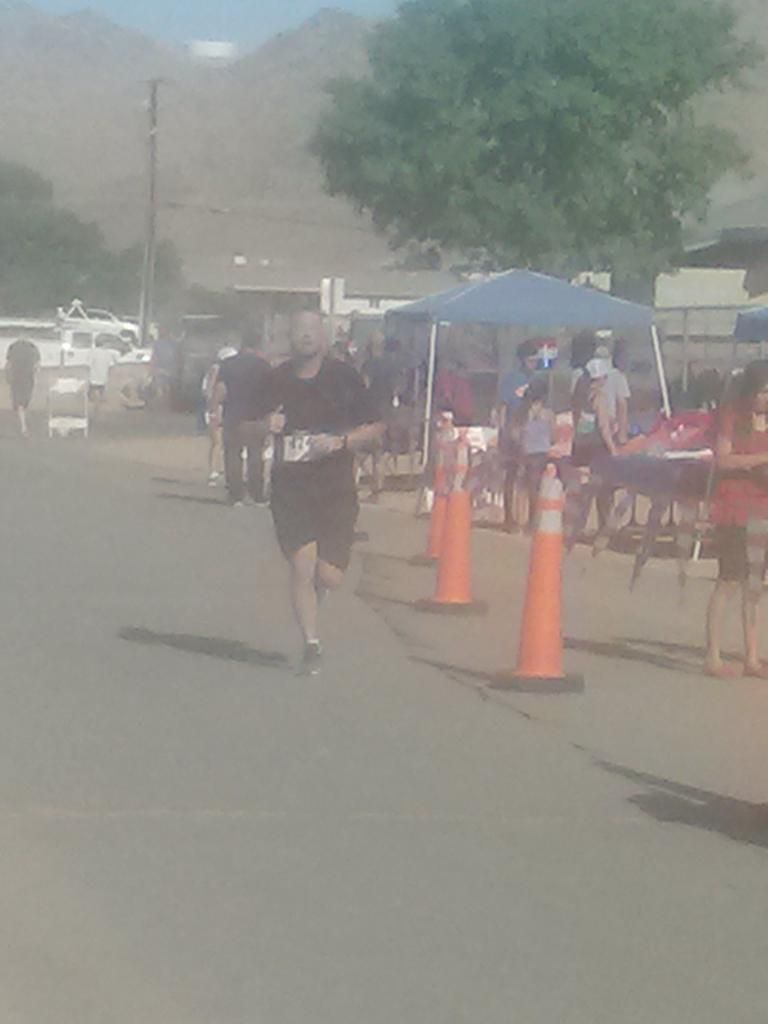 That's me!
Captain Speedypants
Official Time: 49:30
Overall Place: 18 out of 82
Age Group Place: 2nd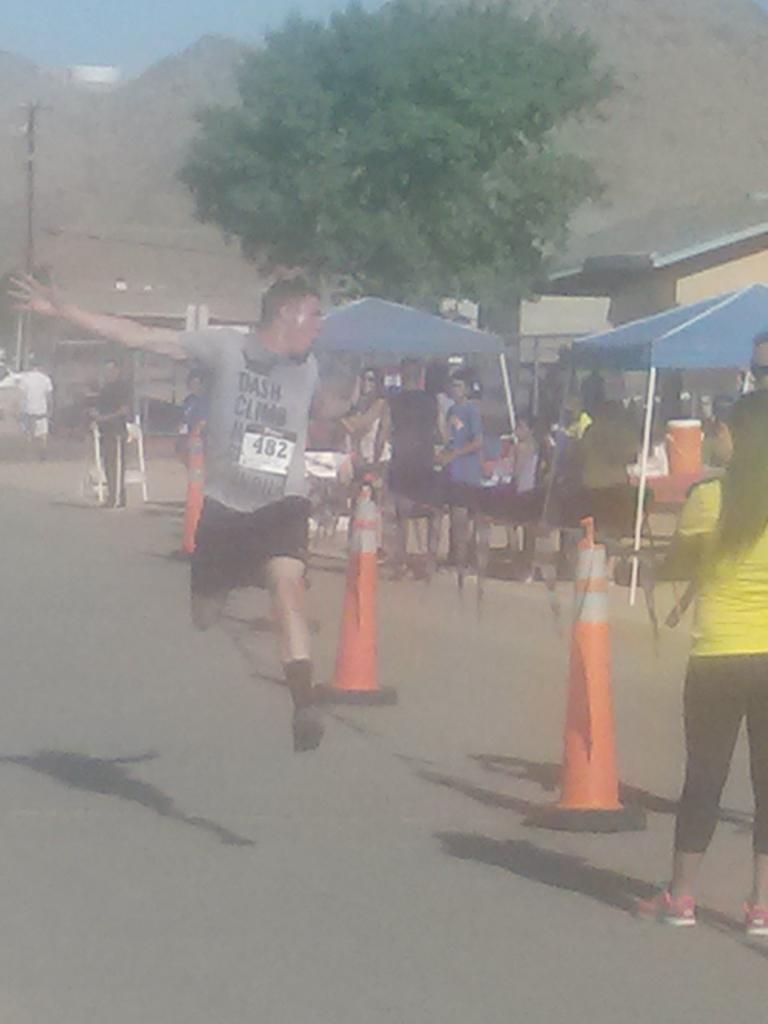 Spartan had too much energy at the end.
The Spartan
Official Time: 59:52
Overall Place: 31 out of 82
Age Group Place: Did not place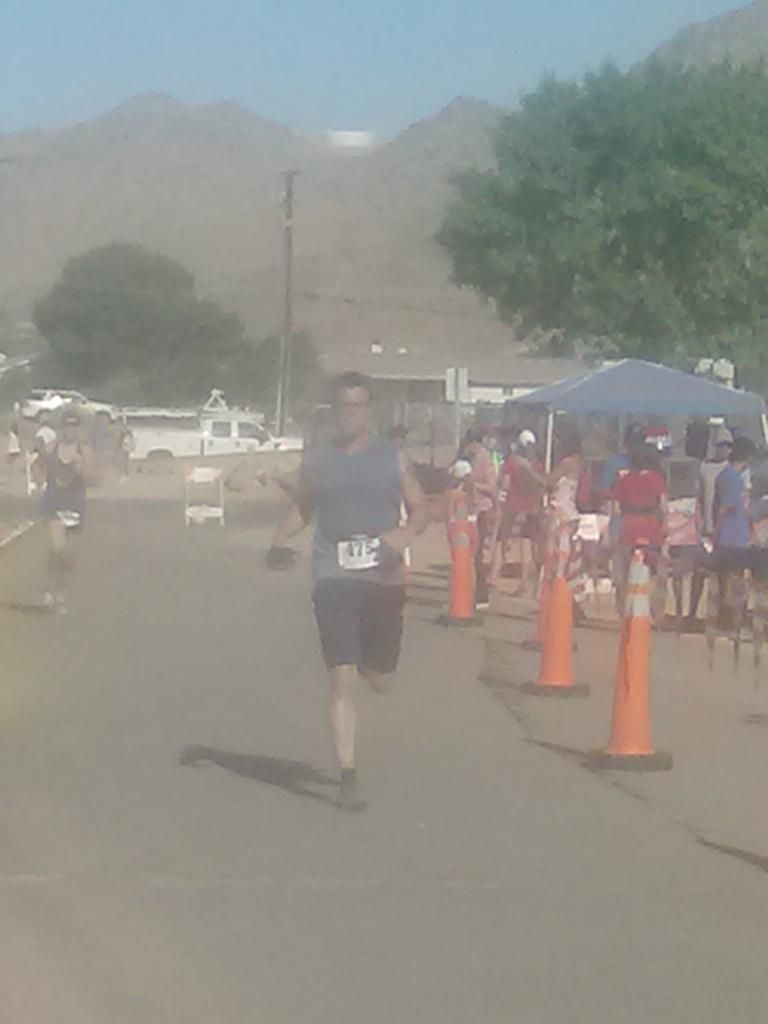 The Warrior finishes slow and steady.
The Warrior
Official Time: 1:00:28
Overall Place: 33 out of 82
Age Group Place: Did not place
I got 2nd in my age group and I finished with a PR!
I am signifying that I was second, have I mentioned before how awkward I am with my pic being taken.
We had a lot of fun racing each other. I am sure I have a target on my back now and I will gladly defend my title. Now, I just have to create a trophy to commemorate the day that I became Champion.