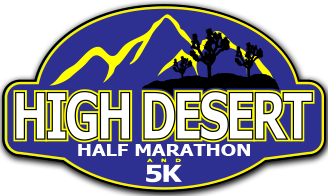 This week I have been taking it easy and making sure that I am rested and ready for the
High Desert Half Marathon
tomorrow. This evening the event is putting on a fitness expo and I will be there to pickup my bib and check out the vendors. This is the inaugural year for this event so I really don't know what to expect. I just know that this is the only local running event longer than a 10k in the area so I had to sign up for it.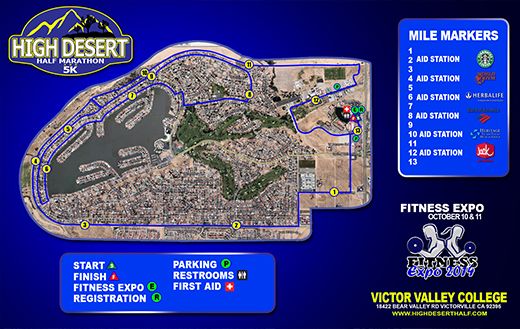 The course has a number of 90 degree turns but doesn't look too bad.
As you can see the aid stations are sponsored by various companies. I just hope they get my orders right so I don't have to turn around and go back through the
drive-thru
aid station again.
Besides supporting a local race with my registration money I have only a few goals for this race.
Goal #1 - I need to see where my road running fitness is currently. I have my first marathon coming up in December and all I have been doing is lots of slower trail miles. This half marathon will give me an idea how well I can keep a fast sustained pace.
Goal #2 - I would like to PR. Currently my PR for a half marathon is 1:58:46 which I set at the OC half marathon earlier this year. The website has a map of the course but no elevation profile so hopefully not knowing about any hills will be a good thing.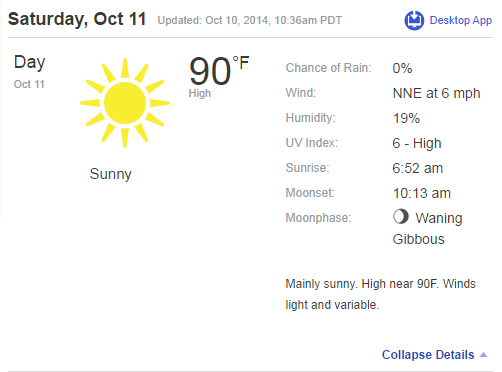 Race day temp.
The weather around here is still hot and sunny. The impending heat will give me plenty of incentive to run fast so I can finish before it gets too hot. So if I survive this hot race I will tell you all about it next week.
Does anyone else have a race this weekend?