Last Saturday was the
High Desert Half Marathon
. I am surprisingly sore from the race in all kinds of places. Which is one of the reasons that I like doing races as training. You end up pushing yourself harder than you normally would and it is a great way to see how your training is doing. If you follow me on
Instagram
or
Twitter
you would have heard that I had a half marathon PR at this race. Even though my race went great, the race itself had a few "new event" issues.
The race is only 30 minutes away from my home so I had the luxury of sleeping in my own bed the night before the race. I had missed the Friday race expo because it closed at 6pm, so I had to wake up extra early on Saturday to get there in time to find parking and pickup my race packet.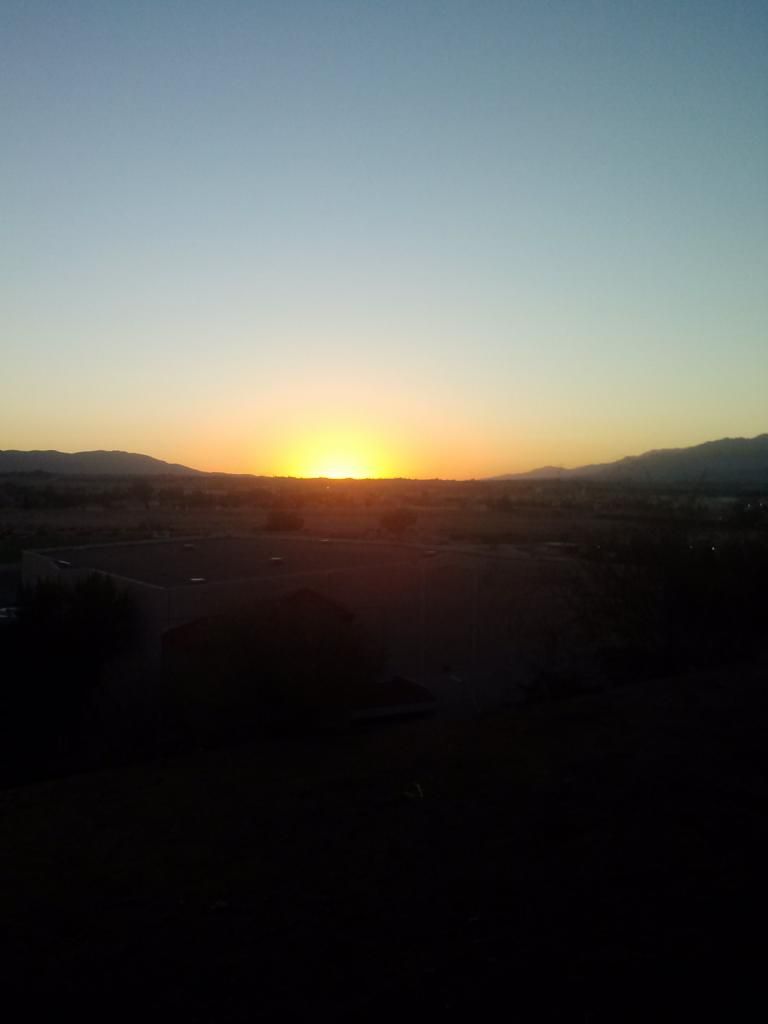 Sunrise before the start.
Parking and packet pickup was easy and fast. I even had a little time to look around at some of the vendors that were setting up.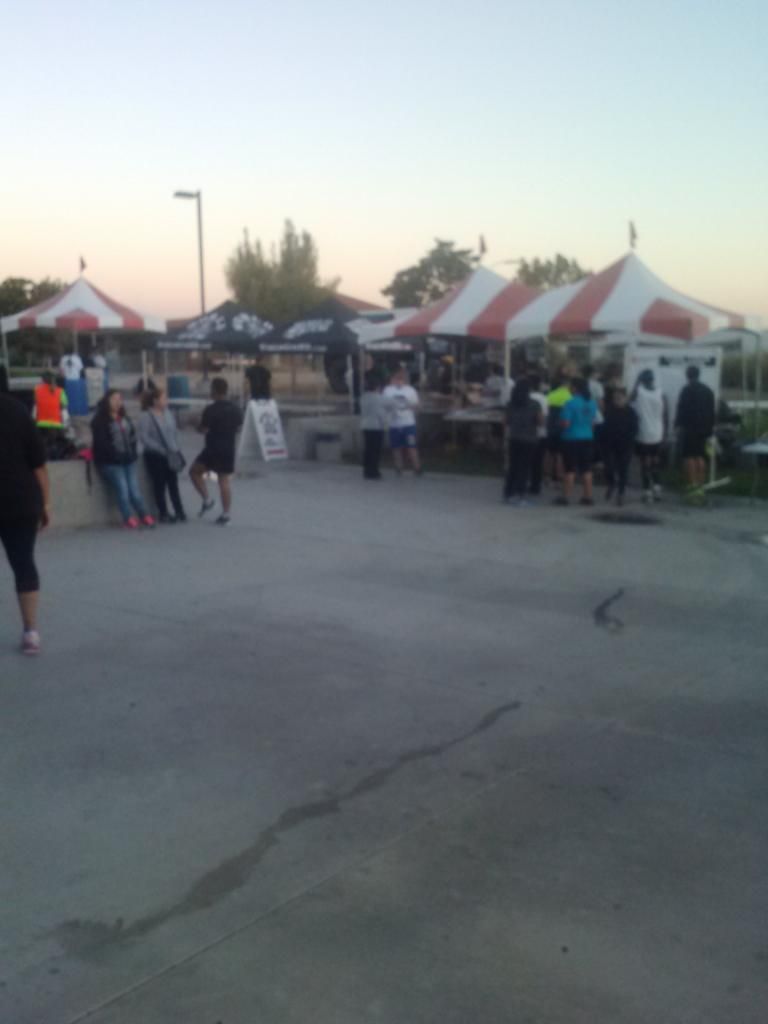 Vendors setting up.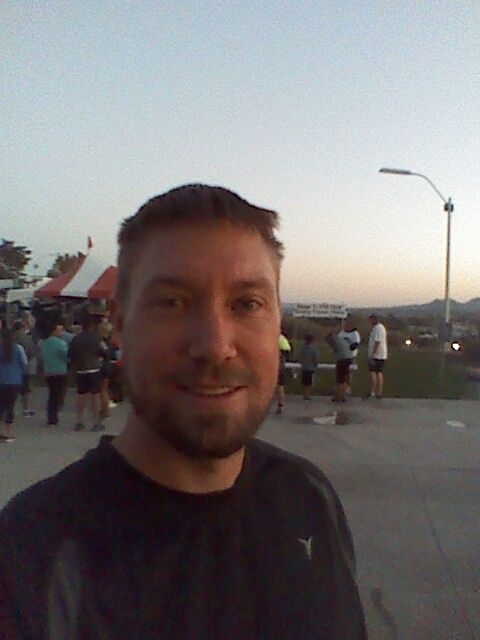 Pre-race selfie.
The race start was scheduled for 7am but was delayed 10 or so minutes for an unknown reason. Everyone was standing around at the start until all of a sudden without notice people started running. Little confusing but at least we were moving.
Miles 0-3 - Pace 8:47 - Course was slightly uphill and I took it easy as my legs were warming up.
Miles 3-7 - Pace 8:10 - The course leveled out and I settled into a nice pace. The course started taking some turns that I was not expecting but I was feeling good.
Miles 7-11 - Pace 8:30 - Mile 7 there was a good hill that took me out of my rhythm. There were also several more unexpected turns so I soon realized that the course was different from the course map that was posted on the website.
Mi
les 11-13.1 - Pace 9:33 - The course went off onto a soft dirt road for a mile which made me feel like I was running in slow motion. After I got off the dirt road it was all uphill with an especially mean hill at the very end.
I was totally spent and ended up going into survival mode and just wanted to finish.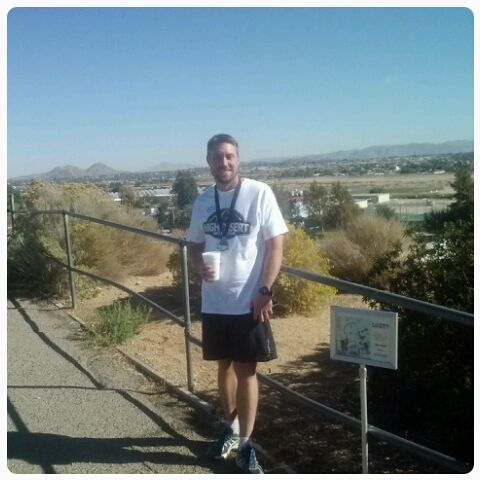 Just chillin' and drinking a cappuccino after the race.
Official Time: 1:52:17
Overall Place: 39 out of 155
Age Group Place: 12 out of 24
This was the first running of this race and so I was expecting some issues going into it. I was surprised at how many issues there were though. Here are some positives and negatives of the race.
Bad Stuff
Aid Stations - I believe there were only 3, maybe 4 aid stations on the course and they only had water. The aid stations had sponsors so I was expecting a little more from them.
Course - The course was not the same as the course map that had been posted for months.
Start - Start was late and there was no audible or visual signal for start of the race. I was paying attention and wasn't far from the start and didn't notice anything.
Finish - The post race water wasn't near the finish. It was hot and there was not enough aid stations so I was in need of hydration and found it hard to find the water at the end.
Good Stuff
It is the first event of its kind in the local area.
Race price was low.
Pre-race stuff was great. Parking, packet pickup, bathrooms, etc. were quick and easy.
Course - The course has some potential. I believe the course map that they posted would have been better with less turns and more lake views.
Post-race stuff was good. There were plenty of vendors and they had a D.J. making it a fun atmosphere. I like the medal and the shirt is O.K.
Overall the problems can all be fixed. I am sure the race directors learned a lot from this year and will turn this event into the great race it can be. I really am glad that someone is finally trying to get some distance races started in this area.